Gone are the days when you could make your hiring decision based on a face to face meeting, at least for while COVID-19 is still around. Instead we must adapt to a new virtual way of onboarding. For startups we also know it's crucial not to waste time or money when bringing new people on board, especially now.
If you're doing this for the first time, here are 5 top tips you can adopt to help make the right hire for you...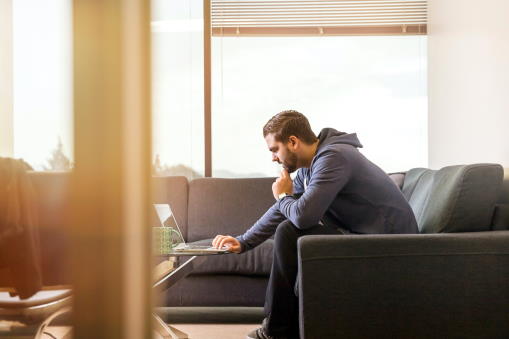 1. Offer clear communication about the role
Ensure the interviewee is aware from the get go what role they are going for and what their working environment looks like. Be transparent about what your office situation is, and how often you expect them to come in, if you do at all. These agreements are crucial now, people have different views and priorities at the moment so its key you are aligned.
2. Ask the right interview questions
Although the questions will remain similar to an in-person interview, you will likely need to adapt your questions slightly and add some more questions to your list. Example questions we suggest..
1. What is your preference with regards to on-site and working remotely?
2. Do you have somewhere you can work remotely from?
3. What platforms have you used to collaborate with others?
4. What are your greatest challenges of working off-site? Is there anything I can do to support you with this?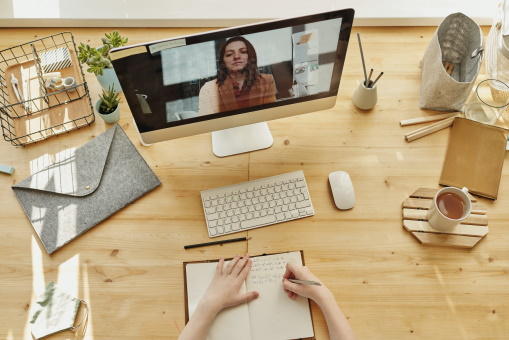 3. Become a master video interviewer
Ensure you have tried and tested the best platform to facilitate a video interview. You don't want to leave your candidate waiting so arrive on the call ahead of time. Finally, these calls can be awkward at the beginning so come prepped with some small talk for the first 5/10 minutes to help make things more comfortable.
4. Create a budget for team get togethers (lockdown dependent, of course)
If from here on in you plan on being 100% remote, it could be wise to still as a team meet up once a month or so. This has multiple benefits.. from team cohesion, motivation and general team satisfaction. Set aside some budget for these meet ups, even if it's meeting for a coffee and cake in a park. Plan for this, honestly your staff will appreciate the effort.
5. Be creative
Once making your hire, be creative with the onboarding process. You could set up a team pub quiz or wine evening as after work drinks may not be possible. Perhaps send a welcome pack in the post to make your new hire feel welcome and part of the team.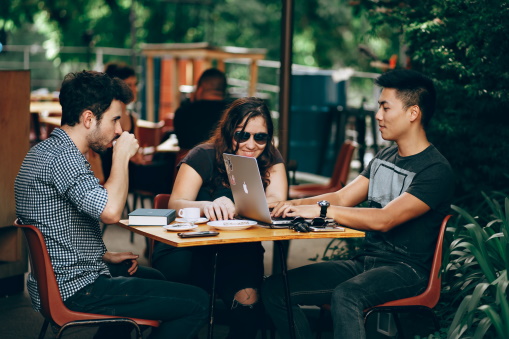 You've Got This, caters to your remote needs by removing the need to meet during your selection process.
Kickstart your search for the skills you need. Whether you need someone for 3 days or 3 months, find the right person to help your business grow. Get to know each other and hire when the time is right for you.
So, what are you waiting for? Start today.