When Corinna and Simon first began Edible Health in 2016, they had no idea they would one day be asking themselves how to build a remote team of experts.
Edible Health has appointed specialists from mainly the UK and Europe, rather than hiring in countries where costs might be significantly lower. The strategy has not been to find the cheapest, but rather to find the best-fitting and experienced talent, who feel engaged with, and by the company.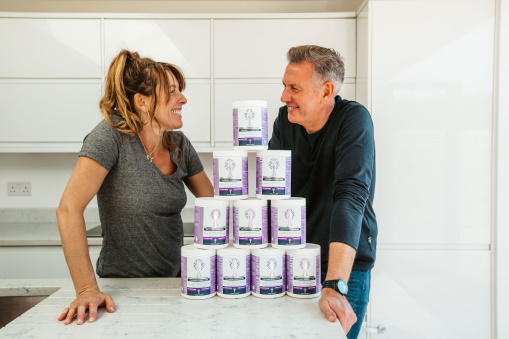 Initially, the business was just a hobby born out of their passion for and commitment to well-being. Their health journeys led them to discover collagen powder (collagen is the most abundant protein in the body).
With a supplement backed by science, substance and quality, supported by excellent customer service, the couple used Amazon as the selling platform, which proved a winning combination. A hobby slowly turned into a successful, growing business reaching the number one bestseller spot on Amazon. Simon and Corinna then chose to get serious and turn their sideline into a startup.
Now in 2021, Corinna and Simon have created a long-serving, tight-knit group that has taken Edible Health from strength to strength and is poised to deliver its biggest, most ambitious year to date. We asked them for their five top tips for how to build a remote team.
1. Outsource so you can focus on growth
Already managing everything from Amazon to supply chain, commercials to customer support, the business needed more than they could give it. Corinna could see that they needed to build a team.
In speaking to another entrepreneur about her aspirations, Corinna received a valuable piece of advice which was "don't become your own bottleneck". She observed how he had begun to source on-demand talent for his online businesses.
Her first decision was to search for an Amazon Pay per Click expert. While she didn't understand this area of work, she could see direct cost implications. It didn't take long to find the right person for the job, who happened to be in Romania. Edible Health had taken its first step to appointing specialists from around the world.
2. Don't automatically outsource overseas - consider local recruitment
There are many reasons it might make sense to consider local recruitment rather than looking offshore firstly. Market understanding and local networks are compelling reasons. If operations or any tactile work is based locally, this may be another reason to build closer to home so that key talent can be close to the heart of things if required.
This was the case for Edible Health - Corinna now needed someone locally to lend a hand with day-to-day operations. A chance mention of a family friend led to Corinna's right-hand woman coming on board. This Business Manager is currently the only full-time employee role within Edible Health.
Corinna then got the taste for "having people around me I could trust", and recruiting an entire team just flowed almost seamlessly from there.
At this point, Corinna and her Business Manager shared Customer Service between them. However, as the business grew, Corinna realised this needed to become a dedicated role, and so she returned online to recruit.
The business was founded and continues to be built on genuine customer commitment, so it was critical to find someone who could take that baton from Corinna and sincerely and passionately care about the customers.
Again, it made sense that this position be UK-based, someone who could identify with the major geographical target market and keep their finger on the pulse regarding local trends and news.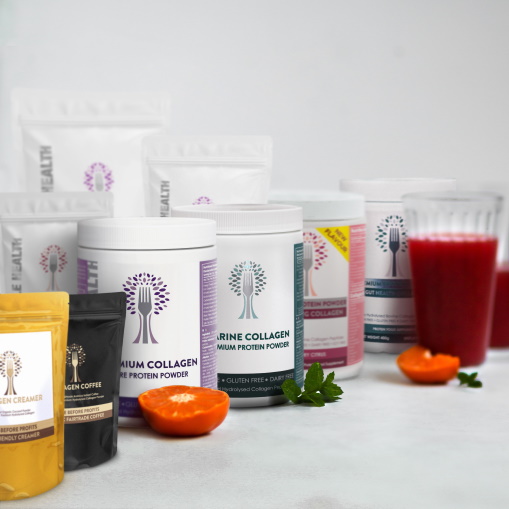 3. Invest in your business - pay for quality talent
Simon and Corinna recognised the need for more support and realised they didn't need these roles full-time. They could afford to bring on more experienced individuals if they did so on a more part-time or ad-hoc basis.
"We were tempted to find cheaper offshore team members, but we realised there was value in paying good money for good people, particularly in critical roles, where you often really do get what you pay for."
4. Promote and build trust in your team
When asking yourself how to build a remote team, trust is crucial.
"I trust that our people have the expertise and potential. I then give them the freedom to go out and do what they do best," says Corinna.
"On the rare occasion when this has not been the case, it becomes evident quickly, and the on-demand nature means parties can easily go their separate ways."
Each of the original recruits remains with the business, most at a more senior level or with their roles expanding into other areas of the business. As the company grows and learns, then so do its members. It's so fulfilling to watch everyone thrive as the business goes from strength to strength.
5. Encourage and build team culture
Corinna builds and promotes culture in various strategic and tactical ways. They include:
Strategy - Developing and communicating a business master plan. This ensures all members are clear on the company direction and what has to be achieved, how and when. Getting everyone's buy-in encourages responsibility, develops accountability and builds a healthy team.
Bonuses - Members receive a quarterly clip of website sales, and, more recently, they received a lump-sum, surprise bonus paid in cryptocurrency.
Slack - Creating the right, relevant groups, categorised by task groups, work themes and random interest channels. Reviewing these channels to determine if they are more of a distraction or stress to certain members.
Virtual meetings - One quick meeting might solve what would otherwise take a stream of emails or Slack messages.
Regular get-togethers - An open invitation at the end of every week to come together.
Birthday celebrations - Everyone is always celebrated and loved. Corinna strongly believes that "it's the thought that counts".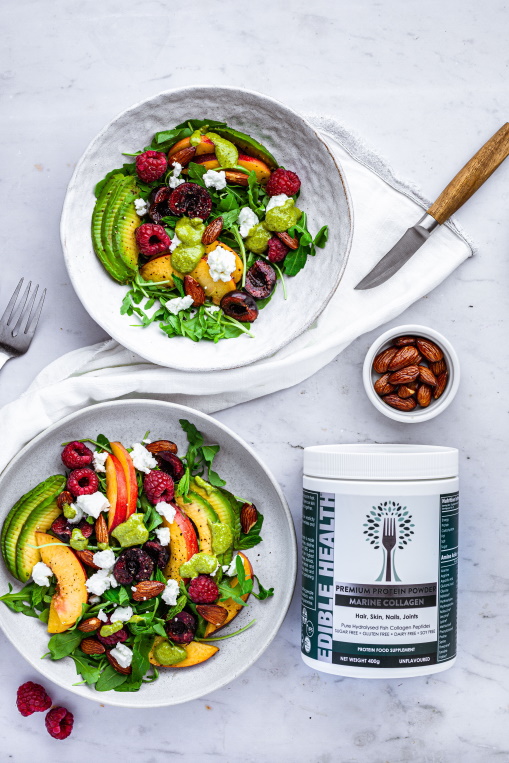 The benefits of a remote workforce
With most team members in England, one in France, one in Romania, a couple in Italy, one in Ukraine and one in Northern Ireland (from Australia), Corinna and Simon decided to lead their specialists remotely and spend more time in Bali. They even met another specialist whilst in Bali, which now extends their reach into Asia.
Edible Health's structure has brought several benefits:
Sustainable growth - an on-demand workforce enables the business to expand in line with its financial ability. It also means roles are identified as and when needed and not when you think you need them.
Expertise - not only are these professionals experts in their field, but they bring their own networks, which has proven highly beneficial. Edible Health has been able to leverage these networks to progress work on new, more environmentally friendly packaging and entry into other markets.
Control and management - facilitates expansion and optimises investment.
Minimises commitments for both parties - everyone has an opportunity to "size each other up" and see if it meets their needs.
Recruitment fees are kept to a minimum.
Limited disruption from COVID-19, given that members were already established around the globe.
If you're asking yourself how to build a remote team, we hope that Edible Health's experience has provided plenty of insights and advice.