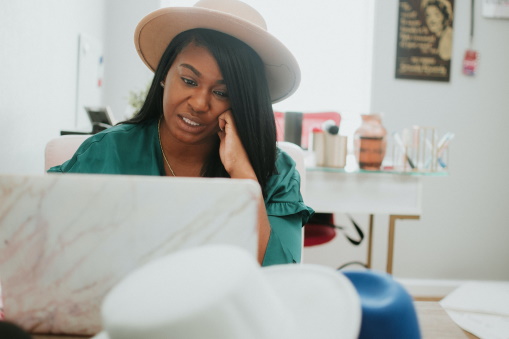 When we think of freelancer's we usually imagine developers, graphic designers and content writers. However, recent years have seen a huge change in the way people work, and more of us who've been in traditional employment are becoming self-employed and offering our expertise to businesses.
There are many perks of being a freelancer - working for yourself, setting your own schedule, taking on a variety of work and building your brand can be incredibly rewarding. Yet, being your own boss also means that you forfeit the security and benefits of traditional employment.
Going it alone can be stressful at times, especially being 12 months deep into a global pandemic! So, here are our top 5 self-care tips while growing your freelance portfolio.
Communicate your boundaries
We believe that setting boundaries is one of the best things you can do for your mental health. Without boundaries, you run the risk of your work-life-balance becoming completely skewed.
When you start working with a client, let them know what your active hours are. By this, we mean the hours you're available to work and communicate.
Not only should you communicate boundaries with the people you're working with, but yourself too. If you want to work until 5:30pm, you shouldn't be answering emails or texts after that time. I know it's tempting, even I subconsciously click onto my mail app to check my inbox. But what is checking my inbox at 10pm going to achieve? Probably nothing... It can wait until the morning!
Communicating your boundaries at the beginning, and staying consistent with them is a great way to ensure you get your "me time". Your time isn't the only thing you should be setting boundaries for; check out these 10 Client Boundaries To Have In Place As A Freelancer by Leah Kalamakis, the founder of The Freelance To Freedom Project.
Invest in your remote workspace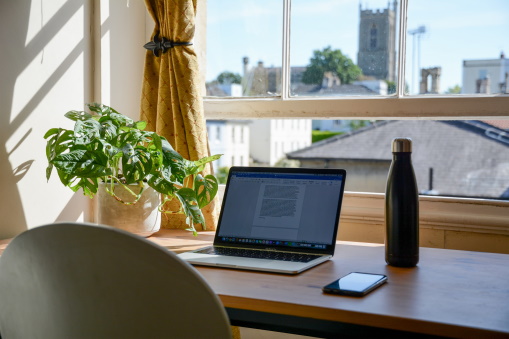 As a freelancer, you're likely to be working from home. Work environment and productivity go hand in hand; it can affect your mood, decision making, and even physical health. Since the pandemic began, a study by Ascenti found that a staggering 56% of people working from home have reported working from their bed. Though comfortable, it can increase tiredness, disturb your sleeping pattern, and wreak havoc on your back in the long-term.
The same study found that 59% of women and 42% of men don't have access to an office desk. If that's you, we recommend that you change that. If money is an issue, try looking for something second-hand on Shpock, Facebook or Gumtree.
If you have access to natural lighting then set up there, if not, make sure you have a good amount of light in your workspace to keep you energised and focused.
If your remote workspace is lacking character, try adding a pop of colour, some artwork on the wall, or a houseplant. Online plant shop, Patch, helps you discover the best plants for your space, delivers them to your door and helps you look after them.
I personally like to light a fresh-smelling candle or some incense while I work. Certain scents can actually drive productivity at work by helping you feel energized and refreshed. Here are 12 scents that can boost productivity.
Move your body
We all know by now that exercise increases your level of endorphins, which are natural mood lifters. Try taking a morning or midday walk, practice some stretching or yoga, or perhaps you'd prefer to blast your favourite music and dance like nobody's watching for 5 minutes!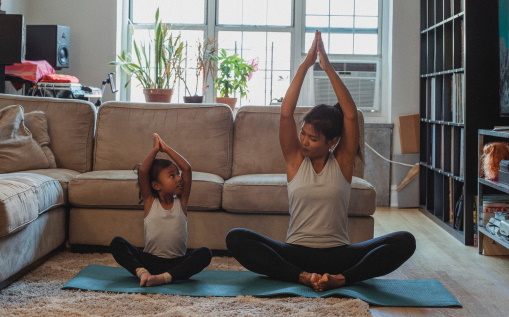 Maintain motivation
A big part of self-care is staying motivated and consistent. It can be hard, especially right now. Small things you can do to maintain your motivation include:
Get out of your PJs and into an outfit that makes you feel good


Do the task you're dreading first (or at least part of it - small wins, right?)


Take breaks - eat your lunch, drink water, take some breaths, then get back to it


Set times for checking your email - by having windows for checking your emails, you avoid being distracted every 5 minutes by clients, colleagues, or that cool brand you just can't unsubscribe from


Treat yourself - celebrate small achievements like finishing a piece of work, by treating yourself. Whatever brings you joy, make it part of your routine
Caring for your mental health
Even if you're feeling good, it's good to check in on your mental health. The four previous self-care tips should help towards keeping a good frame of mind, however, if you feel you need some extra support, then try to talk to those around you. Sometimes it's helpful to talk to someone outside of your circle. 2020 saw a huge boost in online therapy offerings.
Pirkx is a platform offering low cost, flexible benefits packages for contract workers. From as little as £4.50 per month, you have access to a huge range of benefits, cashback and discounts. This includes access to Counsellors accredited by the British Association for Counselling and Psychotherapy, available 24 hours a day 7 days a week!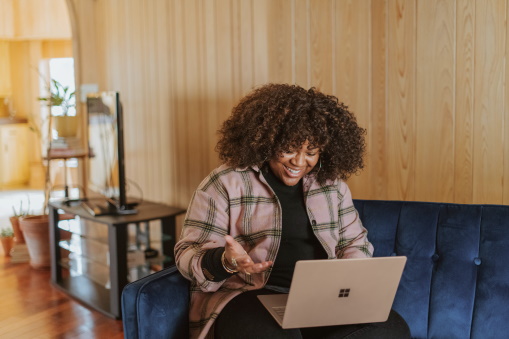 Loving your work goes a long way when it comes to your well-being. At You've Got This, we're trying our best to make sure that you find work that you love. Whether that's building a portfolio career with multiple companies, or finding the perfect flexible role with one.
To learn more about how we match you to work based on your goals for free, get in touch with our team any time at [email protected].

Author - Kamala Middleton