In times like this it's even more important for each one of us to take ownership of our career path.
It's no secret that careers don't always pan out the way we expect. Often what we think we'll enjoy about work is very different from what we actually end up enjoying the most.
For many of us, getting to this realisation involves experiencing a series of jobs that guide us towards our next big thing. That can take many years, but is there a faster way?
"We learn who we are in practice, not in theory."
― David Epstein, Range: Why Generalists Triumph in a Specialized World
Recession is bad for jobs, right?
Plenty of highly skilled people are losing their jobs right now. In the short term this is caused by Covid-19, but many more jobs are likely to be disrupted in the longer term because of automation. Being prepared for this requires a fresh perspective about our skills and our goals.
Increasingly it seems like we can no longer depend on one employer to provide us with job security and career progression. However, that may not be such as bad thing.
With the tightening economic environment, therein lies an opportunity for professional talent to build valuable experiences and relationships across multiple businesses.
Like dating, but for business
Like it or not, most roles are not advertised. That's because small and medium sized businesses avoid agency costs, and tend to bring on people through networks. Why networks? Because of the difficulty with evaluating whether the employee and employer relationship will be successful.
That's why, we help you to use your skills to get matched with opportunities at startups. Set financial and experience goals, and track progress as you go.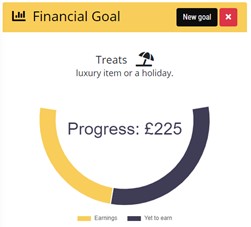 When a business books you on a flexible contract, they get to know you, while you get to see if you enjoy the work and the environment.
A missing piece in the puzzle
Maybe your job isn't at risk and you are feeling limited by the lack of growth opportunities. Your dream job can often need you to showcase a series of experiences that perhaps your employer isn't able to offer you.
We enable you to set skill, sector goals. That way you know that you are building the right experiences that you need to take that next step in your career.
Transitioning to a permanent role
This is your chance to be seen by numerous companies. If you like one in particular and want to join on an employment contract, then you have a much better chance after demonstrating your skills and proving your benefit for the organisation.
Building a contingent workforce enables a business to scale up and down according to workload, and boost growth in a cost efficient way, while continuously scouting for new talent.
Once you feel you've made a difference within the organisation, then bring up the future. Let your work do the talking and then you're able to make a compelling case with your positive track record. Working together this way, you develop a relationship and understanding before taking things further.
We're excited, are you?