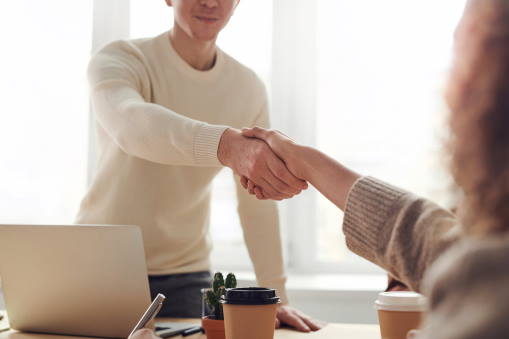 Whether you have a team of 2 or 2,000, your people make your company, especially your salespeople. Sales reps are the face and voice of your company and the first point of contact for potential customers. They must represent your product and brand in the best way possible. But if you've never hired a salesperson before, how do you go about doing it?
Read on to find out how to recruit and build a sales team for your startup.
Create a profile of the perfect salesperson and team member
We often see the phrases "target-driven" and "self-starter" in job descriptions for sales positions. Sure, they are necessary traits, but it's equally important to hire people who share a passion for your product, company, and mission. You aren't just hiring a salesperson, but someone who can connect with your customers, and a teammate, someone you'll work very closely with.
Before you even post a job opening, write down as much as you can about your vision, what you want to achieve, the skills within your team, and your culture. Traditionally job descriptions have focused on the attributes of the candidate, but a good fit requires you to clearly articulate your business and your goals.
Creating an outline of some key characteristics that you might want to bring on board can be helpful. Don't be rigid in this, or focus simply on hard skills and experience. Soft skills, and belief in the mission, are just as important.
What makes a successful sales team?
Bringing together individuals with sales experience won't necessarily equate to success. Look for team players, good communicators, and the ability to interpret the information they receive.
Making sales and improving numbers requires the team to take feedback from potential customers and communicate that back to teams in product, marketing, and their fellow sales reps. You want that information from the customer to flow freely into the design of the product. This way, your product better fulfils your customers' needs.
When to make the first sale hire
There is no one perfect time to hire your first sales rep. Founder of SaaStr, Jason Lemkin, recommends that the founder should close the first batch of 10 to 20 customers to understand how it's done and potentially help train future sales reps.
Once you've done this (or skipped it, we won't judge), you can start to think about bringing someone else on board. Many experienced founders will tell you to hire two sales reps rather than one. This way you can judge how well they are doing in comparison to one another. Hiring one person, only to realise how slow their lead time is 5-months later, doesn't sound fun.
If you can't afford two sales reps right now, then consider a job share, where two people split the full-time role between them. You may want this to be a combination of a junior and senior person, where one can train the other.
In fact, there might be other roles within your company that don't need to be full-time. With flexible work and gig opportunities on the rise, consider other options before going for a whole team of full-time employees.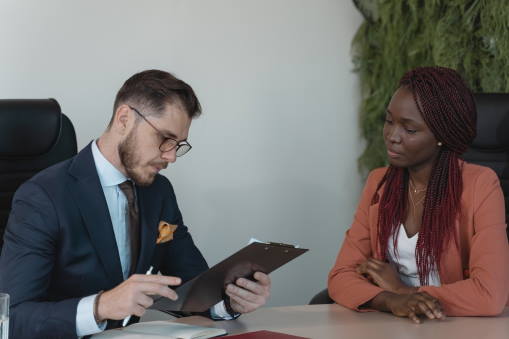 Your recruitment strategy checklist
1. Make sure your cultural fit doesn't compromise cultural diversity
We hear the word culture a lot in the startup world. We're not talking about having a ping-pong table in the office. Instead, we suggest building a culture of diversity, acceptance, and curiosity. HULT International Business School lists the benefits of cultural diversity in the workplace:
Diverse cultural perspectives can inspire creativity and drive innovation
Local market knowledge and insight make a business more competitive and profitable
Drawing from a culturally diverse talent pool allows an organisation to attract and retain the best talent
2. Skills Assessment
Assess a candidate's capabilities by asking them how they would sell your product to you. What companies would they look into? How would they find those companies? What would their opening message be?
Ask how they would build the sales pipeline and structure their day to meet targets. You'll also want to see that they've demonstrated setting and achieving goals in the past. This doesn't necessarily have to be in a sales role but proving that it's in their nature to do so.
Other things to access include market knowledge and relationships with your potential partners and customers.
Sometimes it's better to start working together before deciding on a long-term contract; taking a 'try before you buy' approach. At You've Got This, we aim to make this common practice in startups. We know the cost of making the wrong hire can amount to a lot, and working together before hiring eliminates that risk.
We strive to make it easier for you to not only find the person with the skills and expertise you need but also shares your excitement for your vision. We give you instant access to talent pools that might not know about your brand and help you avoid ghosting by making it super simple to communicate directly with candidates.
3. Coachability of the candidate
A lot of us start by hiring a senior sales rep with 10+ years' in a similar industry because we trust their experience. An important thing to consider is the coachability of your candidate, are they willing to learn new things?
Technology, work-life balance, and company culture has evolved tremendously in the last year alone. The most experienced sales person doesn't equal the most successful.
Learning is the key to growth, which is why you should look for people who show an eagerness to learn and adapt their skills to your business.
4. Build a strong employer brand
Building a strong employer brand starts with your hiring process. That means ensuring that you are treating people with respect and don't ghost applicants after speaking to them. Try to make your hiring process as stress-free as possible while still maintaining a structure to recruit efficiently. Keep your employee turnover low by treating people well, keeping them motivated, and ensuring they feel valued.
Do this right and you should be on your way to that 5-star rating on Glassdoor!
Extra tools and helpful information
Customer relationship management (CRM): Two leaders in CRM systems are Salesforce and Hubspot. They help you manage your pipeline, track leads and deepen relationships.
Sales Funnel: Research the importance of a sales funnel and how to build one.
Our reading suggestion: There are a lot of books on best practices for sales. Our founder, Sujata, suggests taking a look at The Sales Acceleration Formula by Mark Roberge. Mark advocates that startups should 'build a recruitment agency internally', and start shortlisting talent yourself from day one.
Where can I find my first sales hire? You've Got This!
Often it's difficult to verify how a salesperson will do in your business because each business is different. However, you can start working together and see if it's a fit using our platform. We help you build your team efficiently, with flexible and temp-to-perm positions. We facilitate everything from the talent search to receiving invoices, making payments, and tracking spend.
Learn more by getting in touch with us today at [email protected].

Author - Kamala Middleton