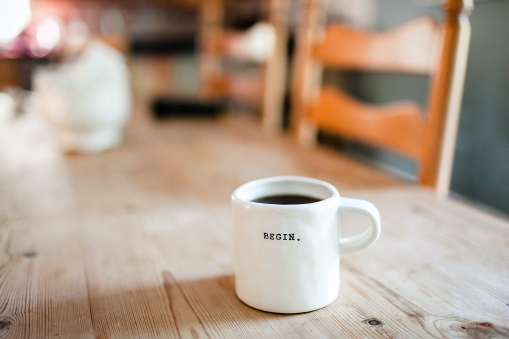 Is it a question you may have asked yourself before - why work for a startup company?
Normally, when searching for a new job you probably gravitate to the big, well-known companies, right? There's a certain level of security that comes with working for a large company. Clear management structure, set office hours, and a decent benefits package are all compelling reasons. However, a startup or small business environment could in fact be the career shift you need. Let's find out the benefits of working for a startup and why going smaller might just lead to much bigger professional outcomes.
Small business salaries and prospects
There is a misconception that jobs with small businesses equal low pay, a lack of career prospects, and fewer benefits. This isn't the case at all. Indeed, by disregarding startups and SMEs (which comprise 99% of businesses in the UK), you could be missing out on a great number of opportunities.
Small work teams create more personable workplace environments
Working in a smaller team and environment means you can integrate fairly quickly with everyone. For those of us who like working in teams and enjoy the social aspect of the job, this can be really comforting. Moreover, small business tends to more closely connect its various departments, making internal communication a lot easier and work more efficient.
Raising your workplace profile - make yourself known
Generally, the smaller the company, the closer you are to the person in charge. Your direct-report (and, indeed, those more senior) are a lot more likely to notice your hard work and good results. This gives you the chance to prove your worth and (hopefully) benefit from more rewards. What's more, a smaller organisation is more likely to not only take on your recommendations or advice, but action them also.
Work diversity - no two days are the same
Particularly in young startups, no two days are the same. Yes, your job title might be Sales Manager, but you could also be joining investor meetings, contributing to website changes, or suggesting ideas for the next Twitter post. This kind of thing isn't for everyone, but it certainly keeps the job interesting.
Broadens skillset and develops career range
In his seminal book 'Range', David Epstein argues that "generalists trump in a specialized world". Well, there's no better environment in which to develop one's range than a small business. As well as keeping you engaged, the startup culture is likely to broaden your skill-set. Working closely with other functions will develop your transferable skills, and broaden your understanding of the business as a whole. This nurtures a wealth of transferable skills and knowledge that will set you in good stead for your next career step.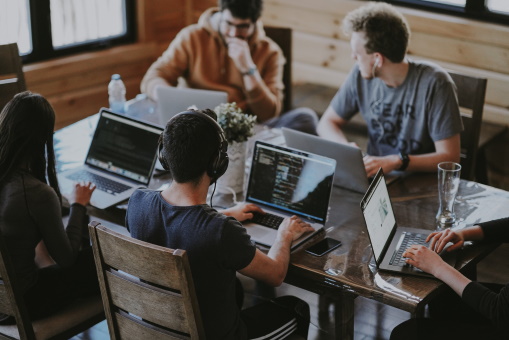 Career prospects and flexibility
When asking yourself why work for a startup, don't fall into the trap of thinking it's a dead-end for your career. The reality couldn't be further from the truth. Working hard, developing your range, and receiving recognition all contribute to more opportunities for faster career progression. Small companies are more likely to promote and give a pay rise to those who have proven their ability and become an established team member. In contrast, rising up the corporate ladder can be a lot more of a laborious and bureaucratic process.
Granted, a new startup might not be able to provide you with private healthcare or gym memberships. However, they can certainly make up for it in a more forward-thinking attitude to flexible working and work-from-home opportunities. Unlike large companies with offices to fill, many startups use co-working spaces. As a result, they are more than happy for their team to work flexibly and therefore fit the modern way of working and living.
Final thoughts
So, why work for a startup? We hope this has convinced you of the many pros, rather than cons, such a move might bring to you and your career. Despite 2020 being difficult for many, the startup and SME sector is still booming and continuing to hire, so be sure not to dismiss them. They have a lot to offer that could be invaluable to your work experience and your lifestyle, too.
Want to work for a startup? Set up a profile to showcase yourself for free. Make it easy for founders and their teams to see you. Not sure how to do this? Check out our blog on creating the perfect profile.

Author - Kamala Middleton